What is Blue Flag programme?

AD Marina Bar has been awarded a Blue Flag in June 2017. The Blue Flag is an environmental award
given to marinas making a special effort to implement sound management with respect to the local
environment and nature, and providing users with information on environmental issues. To attain the Blue Flag, the marina has to comply with a number of criteria concerning environmental information and education, environmental management, safety and service facilities, and water quality.
The Blue Flag is awarded by the Foundation for Environmental Education (FEE), a non-governmental environmental organisation and is represented by national organisations in each of the participating
countries around the world.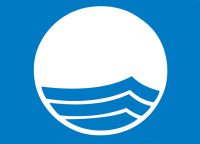 The Blue Flag is an environmental award for beaches and marinas
The Blue Flag is concerned with four main areas:

Environmental education and information
Environmental management
Safety and service facilities
Water quality

The Blue Flag is only awarded for one season at a time and the award is only valid as long as the criteria are fulfilled. When this is not the case, the persons responsible at the local level must remove the Blue Flag;
The national FEE organisation conducts control visits to the Blue Flag sites during the season.
You can help the programme by also taking action to protect the environment:
Follow instructions of the code of conduct at the marina
Use environmentally-friendly products for paints, detergents, chemicals etc.  Report any pollution or other violations of environmental regulations to the authorities
Save water, electricity and fuel
Encourage other sailors to take care of the environment.